I"m a little bit naughty...
---
Lesbian from Australia. I think I have far too much time on my hands because I love playing with my pussy and thinking up new ways to play with it...lol. I get into all sorts of mischief doing all sorts of things with myself and love filming it to watch later or post up on here. And I love hearing about how my vids get you off as well!



I love my xtube friends and love making more but I just have to say, I don"t add random penis. I"m more than happy to add you if you leave a nice comment or add me in some way...otherwise, sorry but I"ll have to refuse your request.



I DO NOT CAM SO DON"T EVEN ASK!!!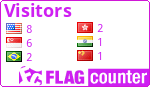 Turn Ons
---
Women, smooth pussy and nice boobs...MMMMM! When a girl offers her breasts for me to suck I go into a trance and will quite happily suck away for hours. That goes for licking and sucking pussy as well...I"m really oral. And I love receiving oral...I looooove getting my big, juicy pussylips sucked off. Sometimes I pull out my pussy pump and have a go of that too! Plus, I have a dirty little secret...I"m a bit of a voyeur and I love watching guys getting off having a wank or fucking a pussy toy lol!
Turn Offs
---
Body odour, smelly bits, bad hygiene, bad breath, bad attitudes, pushy people, fake people, homophobia, disrespect, nastiness in any form, anal (my pussy wants all the attention lol), scat, blood and pain...ewww, random penis asking me "hey sexy u wanna cam?"...yawn...
Movies
---
Porn! lol Love watching good lesbian porn, gay porn and straight porn.
Hobbies
---
Too many things too mention and I"ll bore you to death even going there. However, I love pulling out my toys to have a really good play and it makes me even hornier filming it to post up here.
yummypussylips - Female
Australia
Member for 4 years
Sexual orientation: Gay
Stats
Friends:
1074
Subscribers:
1,570
Viewed Videos:
6,021,108
Ratings:
632
Viewed Photos:
87,566