hello
---
looking for some fun with my online friends. add me on skype, yahoo, or oovoo and i"ll webcam with you.

write "RH" on your body and get naked in a photo set or a video, and i"ll either jerk off with your initials on me, or squirt cum on your photo(s). if you make a video i will, if you make a photo set i will.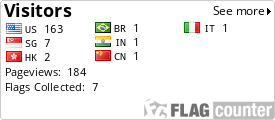 Turn Ons
---
watching women i know masturbate. women who write my initials on their naked bodies. fucking.
Turn Offs
---
men... couples... greedy women...
Entertainment, Sports and Hobbies
Work & Living Environment
xxxproco - Male
Member for 4 years
Sexual orientation: Straight
Stats
Friends:
3079
Subscribers:
0
Viewed Videos:
51,647
Ratings:
52
Viewed Photos:
2,360