Lets Be Realists.
---
*Poios tha me voithisei n anevasw ta dika mou videos edw*

Akouw Protaseis

... easy-going erotic,polite- kinky, groups *NIPPLeS* kisses, chems, ff, vanilla, versatile, master_slave,feet, dildos,SM, hugs,

I enjoy watching and being watched.

Maybe we can swap pictures or videos. message me and let me know.




Turn Offs
---
-liars and time wasters
Books
---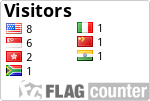 tricots - Male
Greece
Member for 2 years
Stats
Friends:
219
Subscribers:
4
Viewed Videos:
0
Ratings:
72
Viewed Photos:
2,750