Hello everyone :)
---
Timi. 22. DISCREET/DECENT GAY from Philippines.

follow me on twitter and tumblr:
https://twitter.com/NoOtherBeki
https://nootherbeki.tumblr.com/

anywayssss...

hope you enjoy the videos and pictures I posted here.

DISCLAIMER:
I don"t claim any rights on the videos and pictures I uploaded here, credits are given to the real owner. :)

THANKS for watching.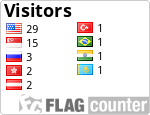 Free counters

Turn Ons
---
i love huge and thick dicks with hot body.
Turn Offs
---
..small dicks
..uncircumcised
..always dreaming they have a looks and have a big dick even he don"t have that both. hahah :D
..bad attitude
..demanding
Hobbies
---
surfing and watching tv
timi4ever - Gay-Couple , 22
Las Pinas City, Philippines
Member for 6 years
Sexual orientation: Gay
Stats
Friends:
836
Subscribers:
250
Viewed Videos:
244,427
Ratings:
139
Viewed Photos:
27,434