Self Made
---
I am Interested in making my self Videos. I love feedback from People.



Turn Ons
---
Masturbation, Jerk-offs, Masculine women, Vaginal penetration.

I love FTMs, Transguys, Trannys, Shemales and Women.

People talented, Educated and Intelligent.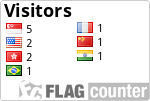 Turn Offs
---
Stupid people, Fake people and Homophobic people.
Movies
---
Sex, FTM videos, Horror, Action, Porn and Comedy.
Hobbies
---
Self Video Shooting, Photography, Sex, FTM videos, Video games.
Music
---
Pink Floyd, Pink Floyd
Work & Living Environment
teamalmonds - Male , 34
Stats
Friends:
97
Subscribers:
209
Viewed Videos:
2,111,880
Ratings:
74
Viewed Photos:
0