PRIVATE GLORY HOLE SUCKING STRAIGHT GUYS/US MARINES AND OTHERS
---
Straight guys, bisexual guys Come to my Nice Discrete Glory Hole off Mission Lakes Blvd, Little Morongo Road, Desert Hot Springs, private house. I'm a mile from Hwy 62,
not far from 29 Palms MCB.
I am a former US Marine born and raised in Brooklyn NYC. I was stationed in the great State of VA.
I am a normal responsible guy in the Palm Springs Ca area now, City of Desert Hot Springs.
Into real non gay scene guys. If you look and or act like a flamer, stay away...! Not into the phony gay lifestyle/politics .
Into good rock music, alternative, metal, smooth jazz. Looking for straight, married or single guys, who are horny and need a discreet intense slow deep throat blow job, on the DL, and I swallow. Not getting it from your girl? Visiting Palm Springs? Horny, contact me. US Marines, construction workers, mechanics, skaters, rockers, businessmen, and others, any race if you are horny, I am here to service you, the best.
If you DO NOT HAVE A FACE PIC, DO NOT ask for a friend request.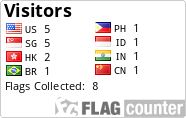 Turn Ons
---
Horny straight guys, Skaters feet, US Marines feet, nice balls, nice cock, straight guys, getting skull fucked. Military guys, married guys, Straight guys, horny?? I am here for you.
Turn Offs
---
Guys without FACE PICTURES, DO NOT ASK ME TO BE FRIENDS ON HERE.

Sicko Liberal Democrats, big government, massive excess taxes, obama and his henchmen

Males/guys who look and act gay, irresponsible people, users, losers, smokers!!!
Big Fat Guys who are out of shape, horrible, and allow themselves to get fat and out of shape, creepy old trolls, liars, cannot stand users.



Music
---
Excellent rock, Zeppelin, The Who, Deep Purple, Alice in Chains, ELP, many others
Entertainment, Sports and Hobbies
Work & Living Environment
swallows58 - Male
Palm Springs, 29 Palms , CA, United States
Member for 7 years
Sexual orientation: Bi-Sexual
Stats
Friends:
244
Subscribers:
59
Viewed Videos:
0
Ratings:
463
Viewed Photos:
582