Hello Lads
---
A mexican top lad who loves bearded, hairy and furry men, a little shy but fucking hot in bed. I like fuck for hours, eat a furry ass is my weakness, the married men are my favs.



Chavo varonil profesionista fuera de ambiente, muy aguantador. delgado algo timido al principio, gustoso de buen sexo, amigable, y buen amigo. soy de villahermosa asi que ya saben. Confieso tener cierto fetiche por machos casados son tan ricos los cabrones, activo aguantador, nada de 3 minutos me gusta coger duro por una hora o dos.


Turn Ons
---
HAIRY MEN!



Hombres con actitud de machos, y mas en la cama, preferencia por peludos de espalda pecho, nalgas piernas me matan! y con barba, mostacho Delgados, robustos, lampiïos etc.

Turn Offs
---
Bodies shaved, bad breath.



No me gustan cosas afeminadas ni nada de eso, si quisiera lo haria con una mujer y pues no. vividores, chichifos y esos que quieren algo a cambio.

Movies
---
sci fi, accion, comedia
Hobbies
---
Music lover, walking, running, and obviously fuck with men.



escuchar musica, caminar, correr, coger mucho.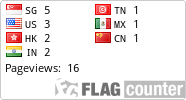 strifehot - Male
Member for 4 years
Sexual orientation: Gay
Stats
Friends:
41
Subscribers:
2
Viewed Videos:
0
Ratings:
7
Viewed Photos:
856