Sexy,Smooth brownskin Bottom Black Man!!!
---
I am an easy going man. I am laid back yet fun and can be freaky if desired. Very sensual and good at what I do. I have very nice smooth skin and nice smile. I am educated, real and honest. Hoping to meet you.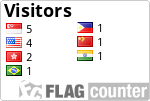 Turn Ons
---
Looking to connect with someone on a regular basis for fun and exciting times. No attachment, unless deisired. just good times and good sex. Like men you know who they are and what they want. I a fairly opened minded so do write me if interested. I await your reply.
Work & Living Environment
rogercl - Male , 30
Bronx, New York, United States
Member for 9 years
Sexual orientation: Gay
Stats
Friends:
2375
Subscribers:
51
Viewed Videos:
2,365
Ratings:
160
Viewed Photos:
15,544