I am a popper slut and a fucking wet whore for you!
---
I love poppers, huge dildos and much much much more. I love playing online. It"s so hot for me. You can direct the show too. It works out better for me that way. So look me up. Lets have an all nighter together. I just love being used for your orgams. I love getting fucked up on poppers and doing really kinky things. I really feel like a slut when I know you are watching and cumming when I play for you. I will let tell me how many hits of poppers to take and fuck myself as you count them off for me. That way I can get into it without having to do it myself. I can do shows any where on the net just let me know when and where. IM YOURS USE ME AND ABUSE ME LIKE THE SLUT I AM....PLEAASE...

I still want to hook up with some one for NSA fun. Transexual perfered or maybe a twink or even a undstanding mistress.

I am sorry but I don"t use Skype any more. My oovoo is popperslut. My yahoo is popperslut57. Put xtube in as subject. Lets hook-up some time soon for some popper fun.

I AM TURNING INTO A LITTLE SISSY BOI FAGGOT IN CHASTITY HUNGRY FOR A REAL BIG BLACK BULL COCK !!!


Turn Ons
---
WHAT A DAMM SHAME I HAVE TO RESET MY FLAG COUNTERS!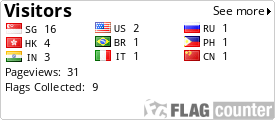 I LOVE ALL MY FANS EVERYWHERE!!





Turn Offs
---
People who pre-judge me without checking me out. If your not into what I do don"t watch. I don"t have the time to waste trying to make you like me. I"m here to have fun and share it with anyone that are interested in the same things as me.

DISCLAIMER CONTAINING A WARNING to all individuals and/or institutions,including local,state,federal,and international law enforcement agencies using this or any adult friend finder site or its associated sites for projects and or investigations: You do not have my permission to use any of my profile information, pictures,videos,blogs,or stories in any form or forum both current and future.If you have,or do,it will be considered a violation of my privacy and will be subject to legal action.

Movies
---
Hobbies
---
Music
---
Books
---
Entertainment, Sports and Hobbies
popperslut - Male , 56
United States
Member for 5 years
Sexual orientation: Straight
Stats
Friends:
679
Subscribers:
258
Viewed Videos:
300,981
Ratings:
249
Viewed Photos:
5,314
Mini Feeds