Hi!
---
Hey! I"m a laid back, relaxed, open-minded straight guy who likes to enjoy life as it comes.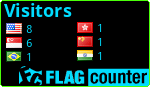 CHECK OUT MY NEW PHOTOS AND VIDEO! :)

***********
Movies
---
Pan"s Labyrinth, Black Swan, The Hurt Locker, The Lord of The Rings, Harry Potter, What Women Want, Ju-on, The Ring, The Fox and the Child, Saving Private Ryan, etc.
Hobbies
---
technology, going to raves, walking, listening to music, photography, making music, dancing to electronic music, cooking...
Music
---
electronic dance music [trance (uplifting, psychedelic, hard, progressive, etc.), happy hardcore, deep house, uk hardcore, minimal, liquid dnb, hardstyle, etc.], pop, happy punk, jazz, rock, classical, punk, new age, space music... almost anything!
Entertainment, Sports and Hobbies
Work & Living Environment
openmindedstr8 - Male , 23
México, D.F., Mexico
Member for 4 years
Sexual orientation: Straight
Stats
Friends:
3585
Subscribers:
1,227
Viewed Videos:
358,172
Ratings:
1110
Viewed Photos:
58,905