having fun making friends and watching porn!
---

enjoy meeting new ppl when time permits. i work hard, play harder.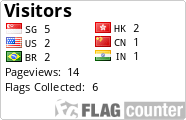 WARNING::::::::::::::::::::::::::::::::::::::::::::::::::::::::::::::::::::
Any institutions or individuals using this site or any of its associated sites for studies or projects! You DO NOT have permission to use any of my profile, pictures, or other material posted on this site(including discussion thread posts and blogs) in any form or forum both current and future. If you have or do, it will be considered a violation of my privacy and will be subject to legal ramifications.
Turn Ons
---
great kissers, good hygiene, good grooming, healthy sweating, light musk, intelligence, stimulating conversation, hairy chests, treasure trails, pretty feet, beautiful smiles, soulful eyes.
Turn Offs
---
arrogance, poor hygiene, rudeness, funk, ignorance, BS, LIARS.
Movies
---
anything that makes a loud noise with lots of action, sci-fi is always good for a nerd like me, artistic or foreign films and almost anything that"s a classic black & white.
Hobbies
---
fitness, reading, travel, gardening, dining, laughing, sports, SEX.
Music
---
rock and roll, r & b, classical and jazz
nuttbuster48 - Male
OH, Cleveland, United States
Member for 7 years
Sexual orientation: Bi-Sexual
Stats
Friends:
4637
Subscribers:
23
Viewed Videos:
0
Ratings:
151
Viewed Photos:
3,243