I need gay porn to survive :-)
---
Follow Me on Twitter @ twitter.com/giovanni__xxx



You can also message me at giovanni@giovannixxx.com



Before you read any further, let me introduce myself.



I am Giovanni.



I am the main talent scout for Giovanni XXX, and we are seeking webcam models for IMMEDIATE assignment and work for pay! If you are interested, you may mail me on here or apply directly through broadcasting.vs.com/signup.php?tracker=studio_15983 to be contacted by a representative for further instructions.



The webcam website to go to is cams.giovannixxx.com, we want people ASAP.



I have been known by other names, but recently grew very fond of this name and swooped up a site that I thought I would have no chance in hell of getting. It is in the beta phase right now, with limited HTML, and I am looking for someone who can help with the graphic design of the site itself at giovannixxx.com<a/> So if that is something you may be interested in please Email me at giovanni@giovannixxx.com.



You can also find me on XTube by searching mansonman or go to my website<a/> and click the Xtube link.



XPeeps: Here is the link to my XPeeps site, and if you have any doubt that I am in fact me just scroll down under my pic and you will see that I am XPeeps Verified, which means I sent them my ID and everything. so here ya go. There are no other pictures there really, as I use the XTube machine to get my name out there and being seen. The only reason I posted this here was so you can see that I am legit, their process is just like any cam site ID, holding your ID in a picture next to your face. Check it out if you want ;-)



www.xpeeps.com/member.php?u=165541



Well there is not a whole lot to say about me that most people dont already know. I am a 20 year old male, living in Indianapolis, Indiana or Speedway if you want to kind of zero it down. I am Sexual and with that said I am not gender blind and I honestly prefer men over women all the time. I guess you could consider me bi, but being bisexual entails having sex with both sexes, however I dont and have not for literally YEARS. I will have sex with a woman (and some men) not out of attraction, but out of sexual desire, that desire and urgency to get off. I do not and have never seen myself in a lasting relationship with a woman, I just cant tolerate them sexually. I love men, and everything about them.



While I prefer masculine men, I do not discriminate against the gender (but as I said I do PREFER masculinity in a man, however that is not and will never be set in stone). Other things about me that may interest you are the fact that I have a high sex drive and masturbate 10-40 times daily, I like morning sex, I PREFER Skater, Goth, Emo, Thug, Straight dudes but that is not set in stone either.



Whatever else you want to know about me, just ask it and I will respond honestly. I have been having sex since I was about 8 years old, and have done porn and been a cam dude forever but recently stopped, so sex is what I live for and love doing. I have some videos up right now, they are me and Adam having sex. If you want to see them we can work something out, they are all PIN protected at the moment, but will eventually be made public I just need to get the 2257 paperwork handy for the pesky government if they come knocking.



Want to see my interview done by Mr. Hugo Harley on 4/2/2010? Just go to the site below to see it.



ineedgaypornblog.com/2010/04/hugo-harley-harem-hottie-steven-smith/



(Lists of edit dates and sometimes reason.)



All materials published or made available from the www.giovannixxx.com and/or www.xtube.com by Giovanni Smith are protected by copyright and all other applicable intellectual property laws. All intellectual property rights in the Site/Profile are owned by GIOVANNI XXX You agree that you will not copy, duplicate, reproduce, modify, adapt, translate, exhibit, publish, transmit, participate in the transfer, sale or resale of, create derivative works from, distribute, perform, display, reverse engineer, decompile or dissemble any materials published or made available from the site or any other GIOVANNI XXX products or services.



Nova-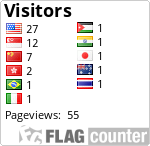 Last Edited: 3/31/2010 NULL EST (reason: general edit)

Last Edited: 4/3/2010 1:29 AM EST (reason: insert interview)

Last Edited: 6/7/2010 9:34 AM EST (reason: Copyright Notification)
Turn Ons
---
Skaters, Punks, Goths, Emo dudes, Straight or *Straight* guys, Bi dudes, Freaks, Geeks, Masculine dudes, Military dudes, uniforms, Gay for Pay, etc.





When it comes to sexual kinks however I love ropes, chains, making someone gag on my cock and dumping my cum down their throat or in their ass. I love using toys on people often and I love watching a guys eyes glaze over while he gags on my dick. I love rimming a nice asshole too, nothing better.







Last edited 3/31/2010
Turn Offs
---
Honestly Scat is about the only thing I am grossed out by, and fisting never REALLY appealed to me either, if you are into it thats fine, but Im just not into it. I cant stomach someone shitting, let alone onto someone or something. I will try everything else, and have for quite some time now.






Movies
---
PORN PORN PORN





Bel Ami



RudeBoyz



Indie Boyz



TIM (Treasure Island Media)



BSB (Broke Straight Boys)



CHAOSMEN!!!





I can not describe my love of porn, ask anyone who knows me or anyone who lives with me... it is on my mind all day long. I sit on XTube and try to watch whatever pops up as new (even if it is not my thing), and I sit at home and watch it while I cook, clean, etc... Porn has been my out for years, and gets stronger as the days go by.





Now if we are talking regular film, pretty much anything in the horror genre, comedy, or dramatic comedy.
Music
---
Anything goes with me honestly... wanna make me happy?





Throw on some Marilyn Manson, Korn, Lil Wayne, or Rammstein.
Entertainment, Sports and Hobbies
Work & Living Environment
mansonman - Male , 24
Fishers, Indiana, United States
Member for 8 years
Sexual orientation: Gay
Stats
Friends:
4484
Subscribers:
1,850
Viewed Videos:
673,198
Ratings:
796
Viewed Photos:
95,263