About me
---
Hi there boys and men!

I love horny guys and adore cocks. Nice with lots of cum and jerking lads is gourgeous. Love Emo-boys and Indie-boys.

I have recently bought a Fleshlight. And I must say it was a HIT. It is wonderful to fuck it and I got the biggest and most marvelous cumshot ever. Watch my vids, more to come!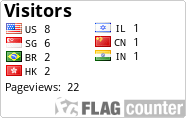 Turn Ons
---
Boys up to 30 years.
Turn Offs
---
Men over 40 and hairy guys.
Hobbies
---
Jerking and fucking fleshlight!
lazersex - Male
Sweden
Member for 7 years
Sexual orientation: Gay
Stats
Friends:
3135
Subscribers:
74
Viewed Videos:
58,473
Ratings:
166
Viewed Photos:
0
Mini Feeds