It
---
Hey Everyone,

After almost 8 years here at XTube I"m finally resigning to start a new chapter in my life, I"ve met some great people here and will always remember them! I"m going to leave my profile up for a month after I"m gone.

If your having a technical issue or need support please go to the support page.



If your looking for some info check out the links below:



Wanna be an Amateur?

support.xtube.com/index.php?/Knowledgebase/List/Index/241/amateur-accounts



Having a problem with the site?

www.support.xtube.com



Are you a DVD studio and want in our VOD section?

support.xtube.com/index.php?/Knowledgebase/List/Index/11/studio

Cheers,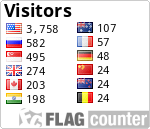 READ HERE TOO!
My computer at home is in the current state of fruckered so I thought I would ask if anyone wants to help me get a new one :) Here is the link to the computer I"m wanting goo.gl/j9cs1 and if you want to help feel free to send a donation to my paypal @ kurtis@xtube.com. Thanks!
Turn Ons
---
Woman that dont smell funny, long hair and pretty eyes.


Turn Offs
---
angry people like and non user friendly smells


Movies
---
300 was the shit! Running Scared <--friggen intense
7 pounds ~ don"t watch if you dont want to ball your face off

Pandorom and inception are bad ass too!


Hobbies
---
Photography, music, sex, drinking ~ I"m Canadian


Music
---
House music, oldies ~ I just like music, my iPod is a crazy place


Books
---
WTF is a book?? This must mean coasters ~ yeah I like coasters...


Work & Living Environment
kurtis - Male , 31
Montreal, Quebec, Canada
Member for 7 years
Sexual orientation: Straight
Stats
Friends:
840
Subscribers:
81
Viewed Videos:
257,093
Ratings:
448
Viewed Photos:
65,498
Polls