Horny cum addict
---
So many incredibly beautiful sexy guys on this site.

I am generally submissive/passive but can be versatile if you prefer. i love to be dominated and being your whore. I don"t just lie there unless you specifically want me to, I like to participate and provide you as much pleasure as possible. I like to be fucked long, hard and deep and I like to suck your cock deep into my throat, finishing with your cum deep inside me.
I love to kiss, explore, worship your whole body with my tongue and mouth. I like to smell and taste every part of you including armpits, feet, pubes, etc. I also love to bury my face in a hot arse and rimming a sexy hole. I am not into fisting, scat or blood, etc.

We all have different tastes, but fit, slim, althetic or muscular guy generally does it for me, regardles of age, race or religion.

Send me a message, especially if you are interested in getting together to explore some hot times together.
I"m Hiv Positive Ô undetectable (look it up if you are not sure what that means) on meds, but otherwise healthy so you need to be cool with that if you want to meet. Will play safe when needed.
Open to LTR with right guy.


Je parle francais, mais je m"excuse si je fais des erreurs. je viens en France deux/trois fois par an.
J"ai une maison dans la Sud entre Montpelier et Toulouse.
G´n´ralement soumis / passif, mais peut ´tre versatile si vous pr´f´rez. j"aime ´tre domin´ et ´tre ta putain. Je ne r´side pas seulement l´-bas, sauf si vous le voulez, je tiens ´ participer et ´ vous fournir autant de plaisir que possible. J"aime ´tre bais´e long, dur et profond et j"aime sucer la bite profond´ment dans ma gorge, finition avec votre sperme au fond de moi.

J"aime ´ baiser, explorer, adorez votre corps tout entier avec ma langue et de la bouche. J"aime sentir et go´ter chaque partie de vous, y compris les aisselles, les pieds, pubis, etc J"aime aussi enfouir mon visage dans un cul et rimming un trou sexy. Je ne suis pas en fisting, scat ou de sang, etc

Nous avons tous des go´ts diff´rents, mais en forme, mince, type althetic ou musculaire fait g´n´ralement pour moi, n"import d"´ge, de race ou de religion.

Envoyez-moi un message, surtout si vous ´tes int´ress´s ´ se r´unir pour explorer des moments chauds ensemble.
Ouvert ´ LTR avec bon gars.
je suis seropositive (traiter)autrement en bonne sante.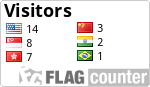 Turn Ons
---
The male body everything from head to toe. KISSING. Man on man action.
Cock, Arse, Bareback, Cum, sucking, being sucked, licking, tasting, being fucked, fucking, rimming, cuddling, fresh sweat, armpits, feet, hands, neck, ears, experimenting, vanilla, bdsm, role play, rough, intimate, sensual. Voyeurism, exhibition.

Le tout corps masculin, de la t´te aux pieds. BAISERS. Homme sur homme.
Bite, Cul, Bareback, Sperme, sucer, aspir´e, l´cher, go´ter, se faire baiser, baiser, rimming, des c´lins, de la sueur fra´che, les aisselles, les pieds, les mains, le cou, les oreilles, l"exp´rimentation, la vanille, bdsm, jeux de r´le, rugueux, intime, sensuelle. Voyeurisme, exposition.
Turn Offs
---
Scat, puke, blood, fisting

Scat, vomi, sang, fisting
Work & Living Environment
kolarus - Male , 48
N. London, United Kingdom
Member for 6 years
Sexual orientation: Gay
Stats
Friends:
502
Subscribers:
11
Viewed Videos:
0
Ratings:
61
Viewed Photos:
1,900