Hot sub boy
---
!!!Please VOTE on my POLLS first and then request friend connection!!! VOTE ON MY POLL, YES CONNECTION!



Hot bottom guy. Loves Arab and Iranian men.Looking for dominant tops...

I am also into real meetings. Just contact me here. Welcome to comment on my videos and rate them too!



I would consider making videos together to put on here too...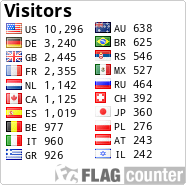 PLEASE LEAVE COMMENTS AND LIKE VIDEOS (IF YOU DO). TELL ME MORE WHAT YOU WANT TO SEE!!! AND DONT FORGET MY POLLS PLEASE ;-)
Turn Ons
---
Dominance, submission, oral sex..


Work & Living Environment
hotturkSUB - Male
Namur, Belgium
Member for 5 years
Sexual orientation: Gay
Stats
Friends:
927
Subscribers:
78
Viewed Videos:
344,401
Ratings:
205
Viewed Photos:
12,409
Polls