deep ass looking for fulfillment
---
i love to be fucked long and hard. Nothing gives me greater pleasure than to have my mouth and ass used by one or more thick hard cocks or big thick strapons.

I've had some great times strapped into a sling for several hours and fucked repeatedly at both ends.

I love all cock but black is best. Just the thought of a hard black cock makes my knees turn to jelly and when I get sight of one I just want to fall to my knees and suck it until it's nice and hard and horny for my ass.

I also love to serve and be used by several horny dominant ladies who know what they want and are happy to take it. I've been lucky enough to find myself in all these situations on more than one occasion and would love to be able to do the same again if the opportunity allowed.

Finally managed to train my hungry hole to take the Bam dildo balls deep!!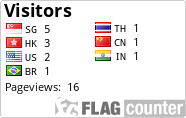 Turn Ons
---
large cocks, black cocks, dominant ladies, strapons, dildos, collar and lead, leashing, fisting, humiliation, watersports
Turn Offs
---
blood sports, breath play, scat. smelly people, rude and ignorant people
Hobbies
---
getting fucked and sucking cock
hotstraponslut - Male
United Kingdom
Member for 4 years
Sexual orientation: Bi-Sexual
Stats
Friends:
236
Subscribers:
32
Viewed Videos:
76,347
Ratings:
39
Viewed Photos:
408