Turn Ons
---
Just to "Touch" on this a bit. <-- a bit? that's an understatement cumming from me, HA! Turn ons here on XTUBEwhen YOU send me your fave vids.. mmmmm I like watching most anything but what really gets me going is when I see a person is REALLY hot and horny , and vocal.. I LOVE THAT here on Xtube and IRLBUT truthfully alot of what I may watch may NOT be what I would do. Just to see the excitement in a person makes me dripping wet . I am talking about major excitement in a person! It's interesting in an exciting way to see things that I have not seen before and things I have seen before . I am straight, but love seeing the beauty of 2 hot women together (I guess it is the fact that they are getting such pleasure). a hard cock, with a nice head , dripping with cum, yeaaaaaaaaa!~> that's the ticket. OH MY ! I do think fantasys are awesome. truly I love cock too much (but the fantasy of being really ~HOT~ with a woman... that is a turn on) SO many of you guys have such great cocks! TY for sharing. WOMEN- Thank You as well, you're lovely, and so SeXy.OK this I know to see pleasure cum from people of all sorts is everso hot! (Not sick, weird stuff, BTW)SEX, and I mean hot sex, OH and masturbating is for certain a huge turn on (I love to watch these videos and masturbate until I need a new battery). <--NO JOKE!Video's I watch maybe something new everyday So many of you are so hot as I said, and you turn do turn me on, majorly (Thank You so so much for that).. maybe it is good I don't have a camera right now, LOL!~ I would get nothing else done, and I am a busy lady.I adore wearing my high high heels.. Please see my photo set for "other pics of me in my Heels" a few specifics turn onsa hard cock desperate for some ass, and/or pussy.(oops said that!)gorgeous breasts (I love playing with mine, so soft) a puffy areolaof course high heels (I get hot wearing mine, and showing off for my man, when he LEAST expects it ) I adore being very girly (because that is me ).. there are times I will sport my PINK NYY's baseball cap, though, LOL ;) "oh Jeter, Oh Andy" LOL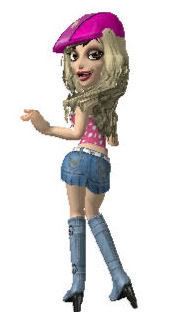 in public I LOVE to wear my 6" heels, and very sexy outfits just to get looks, and yes it makes me wet The next time you pass/ or see a woman wearing high high heels , think of me, and my tight, wet pussy... ;)My man loves watching me in my high heels (in public) as well NOT MANY people wear 6" heels, or
fuck me
pumps out to eat .
I LOVE IT.
sucking cock
(LOVE IT!)and I love when my mans cock is in me, sliding in and out, OMG! being my pussy IS so tight it feels like the first time each and everytime he thrusts his cock into me. wow.. I may need to txt him to come home for lunch , yes I will!!~~It is pure heaven. It is hard for me to understand women that are not "INTO" fucking their men any chance they get BUT I understand things can happen. but that's when you start to explore, am I right?
I am so turned on by someone that is uninhibited!
Not smug though.I would love seeing more seduction videos , that is obviously a turn on... does not matter if it is male or female doing the seducing.
( TY Rasha for yours they are the best!)
Not much shocks me.
I may not do or be into some of what I see on here (or watch it),
but it does not shock me at all. Some I see by accident, LOL. You know what I mean .. no description, it looks like one thing then ends up being another.
OY! It happens :)
To me part of sex is
ALWAYS
SUCKING COCK, ALWAYS! I just cannot stress that enough.
Other videos I'd like to see-
classy
, but on the edge of being a
NAUGHTY
,
vocal
for sure. I love to hear the excitment "Chance takers" I digg watching
most
anything, as long as it brings erotic , sexual pleasure.
You all know that being creative starts with being uninhibited. So uninhibited people are for sure a turn on;)
Turn Offs
---
People that do not read my profile.People that continue to ask me to cam, or speak on the phone I am in a reletionship. People that doubt me! I am 100 percent real. I am on here to have a good time, and am not going to write back, and forth attempting to convince ppl that I am real. I am not turned on by crossdressers at all, Not hating on anyone, just letting you all know. Really if you like it, and it makes you happy then that is what counts.. but it is not my cup of tea.Not intoThose types I know have not matured mentally/sexually <---(i.e Hi Sexy I want to cum" ---> , so please "don't go away mad, just go away" IF you fall in that category. alsosomeone that does not keep themselves clean is a major turn off!
Movies
---
so many
Hobbies
---
masturbating , trying new toys.. I will never turn down a new toy.. I love the clit pleasers.. because I can still have a cock in me and use one.. mmmm but when one is not around then bring on the big toys (not grossly huge , but big) *wink*Love the toys to pieces, but adore the real thing more!~
Music
---
I like 60's 70's music though. I guess musically I am still in another era. ;)
Books
---
Quite a few BUT not even going there.. please this is xtube
HA! This profile may qualify as a short story.. shessh, LOL I will use this space to say to you all I will comment you all ASAP.. I have things to do as we all do , but when I can be on here, I will be!
CANNOT WAIT.. FUN FUN!~~~~>
Work & Living Environment
high_heel_loverr - Female , 52
United States
Member for 8 years
Sexual orientation: Straight
Stats
Friends:
66
Subscribers:
15
Viewed Videos:
0
Ratings:
48
Viewed Photos:
8,899