frenchie in gsxf750
---
to discover inside and outside!


Happy New Year

Best Wishes for 2014 to all my XTube friends... and the others too!!!

After spending my vacation in USA (2009, 2010, 2011):
Yellowstone,WYOMING and UTAH: the best country I have ever seen in my life !!
You"re very lucky living there
WARNING: Any institution or person using this site or any of its associated sites for study or projects. You do not have my permission to use any information of my profile or pictures in any form or forum both current or future. If you have or do, it will be considered a serious violation of my privacy and will be subject to legal ramifications.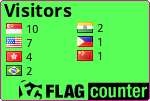 Free counters online december 29th 2011
Turn Ons
---
cum!!! and Bareback only, sorry condoms are not my friends and also:
I"M NOT A BUG CHASER!!! keep your IST for yourself !!!

*** TATOOS *** a must!!!

and red guys!!! WOWWWWW I love them

outdoor
groups
and so many things in sex but in general life too!!!

and also: BE YOURSELF AND NATURAL

I prefer a farmer than a Trader => I prefer people with feet on the ground and in real life!!!

Turn Offs
---
blood
scat
stars
and especially "loudmouth asshole"

Movies
---
Sci Fy movies

Treasure Island movies and other porn companies...
I love Brad McGuire and Dawson
Hobbies
---
gardening, DIY
travelling
my BF
our pets
Music
---
very eclectic, it depends of the moment!
Books
---
marvels!!! especially those years from 70 to 90
gsxf750 - Male
Member for 7 years
Sexual orientation: Gay
Stats
Friends:
5295
Subscribers:
104
Viewed Videos:
45,753
Ratings:
433
Viewed Photos:
37,564