outdoor cowboy
---
oral fixations; levi 501 buttonfly fetish. like big bulges in tight levi"s. best when mans underwear is tight and white, makes for a hot bulge in well fitted jeans. like public trade...public restroom sex, outdoor cruising. groups. night cruising in parks, stranger groping in dark movie theaters, dark mazes with hot groups in sex clubs, truckstop tractor cruising, late night reststop meetups.

like sucking guys who will fuck my mouth hard and make me gag and cry. like to fuck face hard, grab their head with both hands and make em gag and weep. like it kinda rough. grab my nuts and squeeze and stretch.

prefer my cowboys hard like a saddle horn, tony lamas and hh are hot, along with classic jockstraps, flags and tools for working that begging ass! nasty verbal mouth, tell me what you like, I enjoy sharing. i live on the Oregon coast. let me know if you are traveling along highway 101.


____________________________


LET'S GET OUR BULGES SHOWING
IN PUBLIC MEN. NOTHIN BETTER
THAN SEEING A GUY IN LEVI'S
501'S WITH A GOOD SIZE PACKAGE,
SHOWING IT OFF. AN UNDONE
BUTTON IS ALSO A GREAT TEASE.
SEE HOW MANY GUYS YOU CAN CATCH
GRABBING A GLANCE.


Turn Ons
---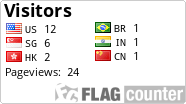 Hobbies
---
Cruising

The obligatory disclaimer: WARNING: all individuals and/or institutions, including local, state, federal, and international law enforcement agencies using this or any Adult Friend Finder site or its associated sites for projects and/or investigations. -You do not have my permission to use any of my profile information, pictures, videos, blogs, or stories in any form or forum both current and future. If you have, or do, it will be considered a violation of my privacy and will be subject to legal action. (I suggest the rest of you post this notice.

Additional Disclaimer: by us becoming friends through xtube.com, you and I agree that our
profiles, photos, videos, stories, and chats are
confidential between the two of us, and will not
be shared with anyone or any agency for any purpose
Work & Living Environment
groantolovmen - Male
Coast, Oregon , United States
Member for 8 years
Stats
Friends:
1053
Subscribers:
23
Viewed Videos:
0
Ratings:
189
Viewed Photos:
4,822
Mini Feeds