GREY 8...
---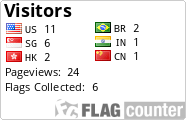 Older dude enjoying life in Palm Springs: sun, desert, mountains. Waiting for "Mr. Right".
Turn Ons
---
Guys in jeans, underwear, jockstraps. Getting boned and seeing other bulging crotches on hot men.Love mutual oral, cock and ball worship, stroking, making-out and body contact; W/S curious, active and passive.
Turn Offs
---
Scat, blood, obese men, overly effeminate
Hobbies
---
Hiking the canyons; meeting friends for koffi and good conversation; reading and antiques.
Music
---
Classical, easy jazz, Afro-Caribbean;
Entertainment, Sports and Hobbies
Work & Living Environment
grey8 - Male , 71
Palm Springs, California, United States
Member for 7 years
Sexual orientation: Gay
Stats
Friends:
2014
Subscribers:
18
Viewed Videos:
12,391
Ratings:
97
Viewed Photos:
3,332