Hi. Biligual. ADORO homeM. I love men
---
I love BEARS, facial hair, handsome hot men, and the sexy videos in here, also movies, books, sex, camping, nude beaches, music. I am very sensual and passionate, I love nude beaches and camping in summertime. I like to travel, nude camping, and making friends, massage, etc... I"d like to meet singles and (bi) couples in my area, or while travelling./

I hate homophobes and bigots.





falo portugues y espanol.

ESTOU VISITANDO RIO E SAMPA ESTE ANO E QUERO ENCONTRAR COMPANHIAS PRO QUE DER E VIER> MANDE MENSAGEM>



thanks for posting hot pics, videos, and accepting my invites.



PS.: Send me a message/email WITH your email/wwebsite if you wish to be interviewed (annonymously) for my book on male sexuality. thanks.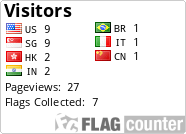 Turn Ons
---
falo portugues, moro em SP,pelos faciais e corporais e pau duro, esporra, me deixam loucos. os videos tb.



handsome faces, body hair, facial, nice hard tool, hot tits, hot kisses, showers, facial hair, handsome face, nice ass, cumshots, fat dicks, tits, couples, groups, outdoors, warm beaches, nude places, kissing, sucking, sensual massage and showers, married women, cuckolds,

My fantasies, and BB, like str8 movies, but everey one should protect self and partners of STDs, and be honest.
Turn Offs
---
all extreme, illegal, angry, negative stuff, and dirty, wife cheaters, on the D.L., homophobic people, especially gay and bi, fakes, molesters. abusers, cholerics, violent, cruel, rude, nasty people, egotists, game players and bigots.



nao gosto de nada extremos, sujo, ilegal. doloroso.
Movies
---
many, Indies, comedies, documentaries, foreing, etc
Hobbies
---
camping, reading, hiking, coffee, sex, nude beach, writing books about sex (if you"d like to be interviewed here, anonymously, let me know)
Music
---
many, pop, jazz, world, soul, rock, some musicals
Books
---
many, non-fiction mostly, with exceptions. (fiction), biographies, history and arts, screenplay and stage plays.
Entertainment, Sports and Hobbies
Work & Living Environment
franco02130 - Male , 48
Sao Paulo, Brazil
Member for 7 years
Sexual orientation: Bi-Sexual
Stats
Friends:
3686
Subscribers:
37
Viewed Videos:
9,876
Ratings:
306
Viewed Photos:
12,724
Mini Feeds
Polls