flex_champ_latino
---
muscle latino/middle eastern fucker

love jackin my cock watchin muscled studs vids/pics. when jackin or fuckin i like slappin my cock against my abs, or another stud"s pecs, abs, face... nothin hotter than cock slappin, gets the precum flowin real good! also nuts pullin n nips pinchin... damn thats hot!!! muscle worshippin with a hot wet make out session is the best foreplay there is! but im sure everyone knows that haha



precum is just GREAT!!! love jackin, slappin, tuggin, grindin and anything that gets my cock oozin, love lickin my own pre off my fingers, or smearin it on my prey"s bod marking them, and lickin it off. LICKIN, fuck does that make me hot, serious tongue action turns me into a fuckin ANIMAL!!! a BEAST that will dominate its prey!!!



i know most of you guys love lubing your cock while jacking, but as for me, i dont like it. its a matter of tastes i guess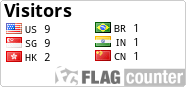 Turn Ons
---
muscle, latinos, hard, rough, flexin fuckers! as it may be tight fit bods, or thick beefy mother fuckers! basically muscular bods, that shit is a plus, as you can see from most of my fav vids!



also enjoy watching big powerful cumshots! this is my second biggest turn on! love watchin a cock exploding like a fuckin hose of cum, but before, lets see some precum playing! as i said before, that is my kind of game!





cocks? mmm well lets be honest, we all like watching big hung fuckers playing with an 8" long or bigger! as for me, i actually enjoy watchin thick rods! i myself arent that long (7.5" in length) but my wood is 6" thick, and big mushroom headed haha!
Turn Offs
---
fems! come on guys! lets stay macho here damnit!!! we are males, machos carajo! im bi, so if i want to fuck a fem, id nail a woman! if i want to fuck a dude, i want him to moan like a man, and grunt like a lion!
Hobbies
---
gym, bodybuilding, watchin xtube and jacking 2-3 times a day. if i start early in the day i can go up to 6 jacks, maybe even more!
flex_champ_latino - Male
Stats
Friends:
6695
Subscribers:
626
Viewed Videos:
103,968
Ratings:
801
Viewed Photos:
27,278