about me
---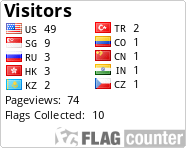 Hi guys and welcome to this page. I don"t know what to tell you about me. Just ask me.
By the way thanks for all your comments or private lines.

How many times a day do you jerk off? Once a day.

Do you use your right or left hand? Right

Ever do it with any friends? Yes, normally once a week.

Ever fuck with friends? Sure.

Ever jack another dude off? Yes, I like it.

Ever tasted your cum? Yes, I love it.

Do you have wet dreams ever? Yes when I was a kid. Until a friend showed me how to jack off.
How big is your cock? 6 inches or a bit more I guess.

Are you cut or uncut? Uncut.

Does your cum shoot out or ooze? shoot/then ooze.

Where was the weirdest place you ever jacked off? In a public park.

Ever jacked off outdoors? Where at? Many times. Forest, parks, public toilets.
Ever jacked at school? Yes, on the toilet.

How old were you the first time you cummed? 14, Friends called me a late bloomer.

How did you learn how to jack off? A friend told me and showed me.

Do you get lots of precum when you are jacking off? Yes, plenty of precum.

Ever use anything for lube to jack with? Should I?

If you use lube what do you use? Have no experience with it.

Are you bi, gay, or str8? Gay

Ever been caught jacking off? If yes by who? A friend of mine.

Ever made a video of you jacking off? Haven"t found the right partner to do with.

Ever jacked off on a web-cam for someone? Yes.

What do you usually jack off to? Gay porn and guys wanking.

Ever think about any of your friends when you jack off? Yes, always.

Is you cum thick or thin? Thick and creamy.

Do you shoot your cum on your stomach or into something? On my stomach or into a paper hanky.
Ever tried to suck your own cock? I tried but I can"t

Where do you jack off at most? In my bed.

Who would you want to see jack off the most? You!

Turn Ons
---
wanking, jerk off, cum, suck and swallow, eat cum, giving blowjob, receiving blowjob,
Turn Offs
---
dirty, fisting, blood
Movies
---
gay porn, crime thriller,
Hobbies
---
computer, shooting photos
Music
---
Pop, Irish folk, Scottish folk, Celtic,
Entertainment, Sports and Hobbies
Work & Living Environment
delphin8 - Male , 67
Detmold, Germany / NRW, Germany
Member for 6 years
Sexual orientation: Gay
Stats
Friends:
1573
Subscribers:
16
Viewed Videos:
0
Ratings:
233
Viewed Photos:
4,640