Blond/blue amateur
---
Hey, guys. Thanks for checking out my profile & vids.

I took a break from making videos for a little while, but I'll be uploading some new stuff soon as it gets edited. (I have a boyfriend now, & he's agreed to record some of our sex life to share)

I love reading your comments, so please let me know what you think & what you'd like to see.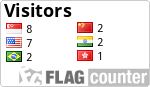 darkblondblue - Male
Ontario, Canada
Member for 12 months
Sexual orientation: Gay
Stats
Friends:
3564
Subscribers:
538
Viewed Videos:
272,219
Ratings:
226
Viewed Photos:
0