Blond/blue amateur
---
THANK YOU for checking out my profile!

Having a good time exploring exhibitionism. It's always fun to read comments. Please consider rating any stuff you like, so it will show up for others to see too.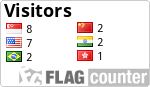 Turn Ons
---
Into armpits, jockstraps, tan lines, exhibitionists, sports gear, suits, home movies...

Have a weakness for shy, nerdy type guys with a wild side. But overall I don't have a set type. Just depends on if the chemistry is there.
darkblondblue - Male
Ontario, Canada
Member for 6 months
Sexual orientation: Gay
Stats
Friends:
2123
Subscribers:
351
Viewed Videos:
163,110
Ratings:
150
Viewed Photos:
0