Insatiable bottom in Omaha, NE
---
ME
I am an average mild-mannered but quite masculine and very anal bottom. D&D free, HIV neg, clean, hairy, bald, goatee, salt-n-pepper, glasses, dark brown eyes, a bit of a belly, 6" cock, mushroom, nice sweet ass with a juicy and very hungry asshole. Very discreet. You be too.

I am looking for a few good-natured middle aged tops to meet up with for casual m/m sex. Well endowed a ++++ especially if THICK! Must be serious about playing and having sexual fun, and have a serious attitude towards healthy m/m sex. SAFE play only! This means drug-free and condoms only!

***** I AM NOT looking for a relationship! *****

Ask me about my trashy story, "48-Hours Summit", published in Gay Truckers Classifieds in October/November 2012 issues. Looks and reads something awesome!!! Write me if you want me to send you a copy the story. It's about my whoring my ass in a "Lost Weekend" kind of way!!

MY FAQ LIST (Frequently Asked Questions)
Q: Can I host?
A: No, I can"t host.
Q: Do I do phone?
A: No, I don"t do phone.
Q: Do I suck?
A: I normally don"t suck. I am an anal bottom but I am a TOP when it comes to sucking. You suck my dick, you can have my ass.
Q: Am I submissive?
A: No, I am not submissive. I am a bottom, not a sissy. Being a bottom doesn't mean I am someone's doormat. It doesn't mean I am weak. It means I am strong enough to know my desires, strong enough to let go of the control. Being submissive isn't easy, and it isn't for the weak. If you're a "master", go elsewhere.

You don"t like my answers? Get over it and look elsewhere.

THINGS I HAVEN"T TRIED
(Incomplete list of course! Want to help me work on these?)
Fucking in the woods, big rig truck cab fuck, getting fucked on webcam... Care to be inventive with using my ass?

MY IDEAL PARTY
Being the only naked pig for a small party of very horny tops, letting them use me for all to watch and take turns enjoying everything my body has to offer. On these occasions I like my ass to be the focus of all the sexual energy in the room. Me, vain? Hell yes!!!

I found this old animated pic of me floating around the internet. I"m flattered it"s out there!





A preview of one of my videos...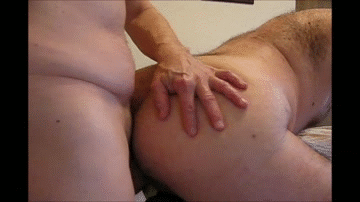 Me riding a friend's cock...




IF YOU GOT THIS FAR
Thanks for visiting! I hope to hear from you! If you write me because you and/or your friend(s) would like to use me, write me! Don"t be shy!!!

8===>(__O__)
Horny Bottom in O!

Turn Ons
---
Getting fucked, getting sucked, 1-1, 3+-ways, double-fucks, groping and being groped, small groups, dildos and other toys, big thick cocks, low-hangers, slings. Love to let others play with toys in me. (Baseball bats, anyone?) Being watched as I display my asshole for men to use. Being the party favour at small parties.

And this is a definite TURN ON:


which a dear lover did to me recently (Mi Cachero, you know who you are!):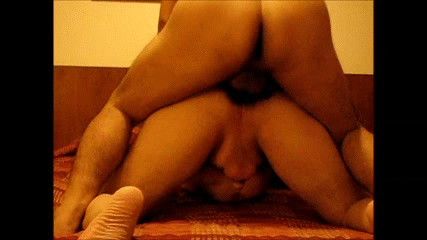 Turn Offs
---
Lingerie, bareback, really young, twinks, sissies, PNP, pain, piss, scat, blood, whipping, domination, S&M, B&D, drugs, drunks, freaks, fakers, mind gamers, attitude, BO, bad hygiene, dirty holes, smegma, nasty breath, time wasters, endless emailing, phonesex.
Entertainment, Sports and Hobbies
Work & Living Environment
bottom4une - Male
Omaha, Nebraska, United States
Member for 4 years
Sexual orientation: Gay
Stats
Friends:
523
Subscribers:
73
Viewed Videos:
92,980
Ratings:
85
Viewed Photos:
2,806