White French Slave for Black Master
---
I"m a guy sporting Mediterranean (mixed Portuguese / French), good ass bent only black man dominating all type (thin, fat, muscular, young, old, hairy hairless). 1m77 I measure for 77-78 kg, I am very manly and macho, slightly hairy, very typical look straight Bcbg. Brown"m short hair light brown eyes, good mouth and lip luscious, tanned skin with brand jersey, hairless or shaved ass hole and good gourmand own impeccable hygiene, HIV negative, safe only.

Pics on me:>

I"m a real female with black men, very dirty, I can dress up and be their bitch.



I travel a lot, I am often in the Caribbean but also in Africa

I travel a lot, I speak French, Spanish, Portuguese and English, I understand Catalan and Italian, so do not hesitate to contact me.

I especially like state as black men and Latinos, BLatinos and Arab men. But really I prefer those who like me are really many men"s skin is very dark style as Africans in Black Africa (Mauritania, Senegal, Gambia, Guinea, Mali, Burkina Faso, Sierra Leone, Liberia, Ivory Coast Ghana, Togo, Benin, Niger, Nigeria, Cameroon, Gabon, Congo, Central African Republic, Uganda, Kenya, Rwanda, Burundi, Tanzania, Sao Tome, Cape Verde, Angola, Zambia, Namibia, Botswana, Malawi, Zimbabwe, Mozambique Swaziland, South Africa, Sudan, Ethiopia, Somalia, Djibouti) and I have not forgotten the more blacks Caribbean (Jamaica, Haiti, Bahamas, Cuba, Dominican Republic, Puerto Rico, Martinique, Guadeloupe, Guyana, St. Lucia, St. Martin, and Black Brasilian, Black American....) are for me the best men of the earth.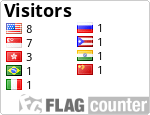 Turn Ons
---
I am looking for a black man or African preferably very black skin, very domineering is to submit myself to be his bitch, his whore, his sex slave, his sub-race.

They are so powerful so manly, the real man, I"d like a real slut sastifaire with my mouth, my ass and my hands. I would urinal their garage and sodomizing his dick moderation and lend to their friends.

I"m a real female with black men, very dirty, I can dress up and be their bitch.

I like domination and humiliation plans master / slave.

verbal humiliation and domination, exibition, plan outside.

Lick suck dick of my master and his feet and ass.

Make me lick the anus and sodomized me.

Make me piss, mouth and ass, drink too.

Plan several, gang bang with several black men.

Fisting and dildo anal dilatation and accessories carefully.

role play, costume and uniform.


Turn Offs
---
I do not like pedophilia,barebacking, torture, sexual act with burn or blood

A plan view... never do because Scatophilie.

racism, intolerance, non respectful.




Movies
---
Nigga"s revenge 1, Nigga"s revenge 2, Never enough 2, Matos de blackoss, the movie production dick wadd and citebeur, universblack
blancomanu - Male
Toulouse, France
Member for 2 years
Sexual orientation: Bi-Sexual
Stats
Friends:
1802
Subscribers:
66
Viewed Videos:
63,516
Ratings:
72
Viewed Photos:
12,813