(Break) Personal Erotic Memory Album (1999 - 2014)
---
Hi!

I am a 192 cm (6.3 feet), straight acting, disease free man (left, April 2013) having quality time with a selected group of local- and international playmates.

I started to document some of my sexual adventures with my first digital camera in 1999. Today I bring my digital cams with me pretty much everywhere.

I love guys who are responsible, fuck with a condom, slender built with a boyish kind of look, a touch of innocence, hair on their heads and body hair intact. Relaxed, gentle, playful, decisive and well endowed are some favorite attributes. Ages 20 to 50.

Quality over quantity. Chemistry is everything - fucking guys like robots on an assembly line is a real turn off. Great sex is free, it is fun and it is good excercise, too! :)

MY GOLDEN VIDEO RULES

1) I never document erotic adventures and store them in my XTube Memory Bank because I want to get attention or new friends in cyberspace (it is nice if it happens, but it is not my goal of doing this).

2) I document my sexual adventures, because I like to save good memories and maybe share the material with some of my playmates I already have (many full length documentaries are stored in private with a pin).

3) I never let feedback from members on XTube affect my erotic material in any way, or become machine-like and possibly destructive in my sexual behavior because of the opinions.

4) I document my sexual life a few times a year, possibly less than 3 (to keep things fresh). No artificial sound, music or special effects, only basic editing to trim the videos.

5) I always have fun (why do this if it is no fun?). I always practice safer anal sex with a condom...and sometimes if we feel like it we get the camera out and record it.

**************************************

"Rather than love, than money, than fame, give me truth."

Henry David Thoreau

"Truth is the grand simplifier."

Will Schutz

Turn Ons
---
Responsible guys. Friendly faces, politeness, large cocks, slim bodies, pubic hair, a touch of innocence, guys with big laughs, guys who know how to throat-fuck, guys who fuck ass with a condom, sex in the sun, skinny legs, colored guys, red-heads, the nerdy type, glasses, sexually relaxed guys who see me during sex, natural body hair intact, glasses, beards & hot thick loads of cum in my face.


Turn Offs
---
Irresponsible guys. Destructive sexual behaviors - barebacking with casual sex partners, swallowing every dude you blow. Machine-like sex with countless men on a sexual assembly line...no chemistry, shaved body parts, massive overweight, sex in the darkness, no brains guys, hiding your face in your XTube profile, muscled macho-macho men, drugs, leather-types, fisting, drama queens, SM and other types of extreme sex...






Flag Counter started to count on 7 June 2012 at 21:47 GMT



Movies
---
Three all-time favorites:

LE VOYAGE A VENISE (1986) directed by Jean Daniel Cadinot.
GOLD RUSH BOYS (1983) directed by Steve Scott.
NIGHT FLIGHT (1986) directed by Bill Clayton.

Hobbies
---
Riding My Bicycle
Hiking
Movies
Dining Out
Running
Hanging Out With Friends
Photography
Good Sex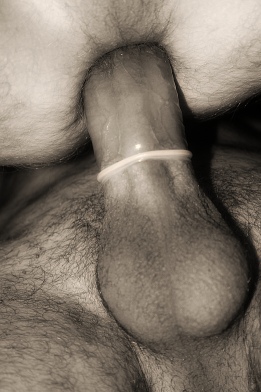 Caring guys use condoms. My unshaven ass fucked by a guy who cares. Do you care?


Music
---
Pop, rock, house, techno, classical

Books
---
THE SHALLOWS: HOW THE INTERNET IS CHANGING THE WAY WE THINK, READ AND REMEMBER (2010) by Nicholas Carr.

QUIET: THE POWER OF INTROVERTS IN A WORLD THAT CAN'T STOP TALKING (2012) by Susan Caine.

THE BIG PENIS BOOK (2008). Edited by Dian Hanson.

Entertainment, Sports and Hobbies
avitor - Male
Member for 4 years
Sexual orientation: Gay
Stats
Friends:
102
Subscribers:
1,278
Viewed Videos:
2,519,757
Ratings:
818
Viewed Photos:
19,102