Younger guys preferred, pls. no women
---
Hi boys! I am an older guy (late-50s with gray hair) who finds younger men attractive and I am open for friendship that leads to a more serious relationship.

What does it say about all of us on this site with our balls on display for all to see? I would like to know what you think.

I like to talk, hang out, have fun, go places, see a good movie, and meet new people.

So I am not shy and you shouldn"t beïeither. Come on, send me a message and don"t be shy and use lots of letters in your message.
ï
Please leave your comment for me, I like it when friends/visitors leave comments.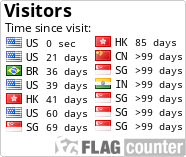 Turn Ons
---
Long videos that have a hairy twink(s) jerkin or fucking until cum flies.
Turn Offs
---
Poor personal hygienePeople coming to xtube like it was MySpace and not posting xtube pictures of themselves! Come on get some balls!Dishonesty and fakes, I have had my share of these turds.Short videos under 2 mins, especially under 1 min. Come on, you cant jerk to videos that short.
Movies
---
Hobbies
---
Music
---
Books
---
attractd2younger - Male
Big City, West Coast USA, United States
Member for 8 years
Sexual orientation: Gay
Stats
Friends:
19319
Subscribers:
127
Viewed Videos:
184,061
Ratings:
458
Viewed Photos:
23,727