Horny teen always ready to be fucked!
---
Hi, i"m Peter from Amsterdam, Holland.

I am usualy very horny and like to be fucked regularly!



My dick is 20 cm in erection.



Looking on XTube to see other horny guys like me and make friends.



Love making horny videos, so tell me what you like.





Please leave a hot message and comment my stuff!



Don"t forget to favorite my videos! Appreciate it!



Hit me up on skype (peterboy0299) if you want to C2C!


Turn Ons
---
Getting fucked so hard that it makes me cum.

Being rimmed.

Being licked al over my body.

Swallowing cum.

A penis in my throat or deep inside my ass.

Also like licking and fucking ass and cunt.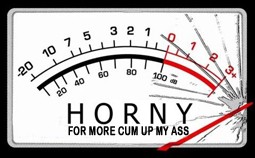 Turn Offs
---
Not a lot except poo.

Very brutal sex, it has to be sweet but very horny!
Hobbies
---
Sex, sex and sex :D
Books
---
Is there a printed version of XTube?

LOL
Entertainment, Sports and Hobbies
Work & Living Environment
assslutboy - Male
Amsterdam, NH, Netherlands
Member for 3 years
Sexual orientation: Bi-Sexual
Stats
Friends:
2068
Subscribers:
151
Viewed Videos:
33,474
Ratings:
309
Viewed Photos:
22,191
Polls