just another bottom begging for a nut
---
just your average semi-smooth otter discovering his inner pig with the help of an incredible and amazing stud (OrangeTango). love to show off and entertain, enjoy watching others do the same, looking forward to sharing my journey with you. i could go on, but let"s be honest here...



you don"t care what i write

you just wanna see my ass in a video



we do play on cam4 from time to time, check general header (or follow me on twitter @rydencoxwell) to see when live and which s/n we"re using.



happy viewings!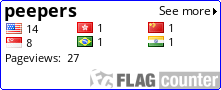 Turn Ons
---
kissing, cuddling, cockworship, deepthroat, 69, rimming (give and receive), getting pounded by a nice thick raw cock (or 2, or...), some kink, ass play, toys, ws, etc, etc...
Turn Offs
---
foul odor, unhygienic, elitist attitude, no intelligence, scat, blood, extreme pain, etc, etc...
Movies
---
watch pretty much mostly anything and everything.

fave genres are comedy, horror, fantasy, action/adventure, thrillers and rom-coms.
Hobbies
---
ain"t nobody got time for that with so much sex to enjoy...
Music
---
trance, house, techno, something good to get fucked by...



fave performers: Paul Oakenfold, Cazwell, Britney, Justin T (hate Dusty Beaver!), Janis Joplin, Sublime, Simple Plan, ICP, Clarika, CSO, just to name a few
Books
---
english major here so i"ve got a list that"s always growing and never ending (which is how it should be)!
Entertainment, Sports and Hobbies
RydenCoxwell - Male , 29
Chicago, Illinois, United States
Member for 1 year
Sexual orientation: Gay
Stats
Friends:
2925
Subscribers:
1,514
Viewed Videos:
632,707
Ratings:
1325
Viewed Photos:
22,927
Mini Feeds
Polls