Looking for Erotic Experiences
---
Sexy comes in lots of different packages, looking for sexy men to make some videos with.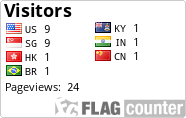 Turn Ons
---
circle jerks in the woods, anything oral, people who are authentic. genuine and intelligent. Also... sperm, cock, pussy ï when I can find it, confidence is a huge turn on, big dick nerds, latinos, middle eastern, country boys, uncut, balls, scrotums, gloryholes, (need a few pages to list everything)
Turn Offs
---
people who don"t keep up appearances.
Music
---
country, rock, R&B.
Books
---
Marley and Me, Middlesex, City of Thieves, the Glass Castle, Netherland, the Art of Racing in the Rain
Entertainment, Sports and Hobbies
HouMagnumXL - Male
Houston, Texas, United States
Member for 6 years
Stats
Friends:
358
Subscribers:
56
Viewed Videos:
0
Ratings:
195
Viewed Photos:
37,415