Hey! I wanna know you, baby!
---
Hi, my name is Filipe, i"m 19 and i"m here to have fun and let others do, either.

Ps: I speak english, portuguese, german and spanish.

So, hit me up in your language.





ATTENCION I"ve just made a gay blog. It has pictures and everything you like! Check and follow it, here:



www.ichbinfilipe.tumblr.com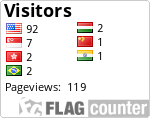 Turn Ons
---
I really like muscular guys, specially teens.
Music
---
Lady Gaga! She is such and inspiration!
Entertainment, Sports and Hobbies
Work & Living Environment
FlipSousa - Male
Portugal
Member for 5 years
Sexual orientation: Gay
Stats
Friends:
1442
Subscribers:
221
Viewed Videos:
309,293
Ratings:
343
Viewed Photos:
27,789
Polls