Fistee
---
Absolute total suspension bondage in full rubber with Breathcontrol.


I prefer to be totally bound and locked in full rubber bondage. I'm addicted to regulated and controlled breathing. I need a total control over my body, to be trapped in total darkness and silence. I need to be electrically stimulated (estim) and sensory deprived. I am looking for a responsible master who can understand and satisfy my needs.

Another preferred practice of mine is FF. Combining all my interests can lead me into very balanced mental relaxation. I do not get such an option often, but I'd love to devote myself to this combination and make a lifestyle from it. Therefore, this way I am looking for a soul mate who can understand me and my needs.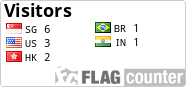 Turn Ons
---
Dildos
anal play
FF
Bondage
suspension
rubber/latex
Senzory deprivation
Breathcontrol
CBT
estim
poppers
TT play
Turn Offs
---
Bears
Hair
Old men
Fat men
Blood
Scat
rude
Hobbies
---
audio / sound engineering
Music
---
Alan Parsons Project
Pink Floyd
Oldies 60-90"s
Work & Living Environment
Fistee_BA - Male , 41
Bratislava, Slovakia, Slovak Republic
Member for 5 years
Sexual orientation: Gay
Stats
Friends:
2347
Subscribers:
84
Viewed Videos:
60,007
Ratings:
113
Viewed Photos:
418
Mini Feeds