THE KING OF Porn BBM 7A9A0616
---
WELCOME TO MY PAGE GOTTA SHOW ME SOME LOVE!

www.twitter.com/BtwImDonDre

WEST BMORE, 23YO, 5"6 130 PDS

BLACK, MEXICAN, AND NATIVE AMERICA MIXED. I"M DEFIANTLY HIGHLY ATTRACTIVE BUT TBH IM NOT TO FAST TO SHOW EVERYONE MY FACE.

NOT REALLY ON HERE BUT FOR SO MUCH, JUST THE BASICS. WATCH PORN, JERK OFF, AND POST SOMETHING FOR MY VIEWERS TO HAVE TO BLOW THEIR ROCKS OFF TOO. EVERY NOW AND THEN I MIGHT SEE SOMEONE I WANT TO MAKE A VIDEO WITH BUT IT NOT ON A REGULAR I JUST BE CHILL.

IM A VERY GOAL ORIENTED TYPE DUDE JUST HERE LOOKING FOR SOME FUN, BUT I AM VERY PICKY SO DON"T MAD IF YOUR NOT WHAT IM LOOKING FOR AIGHT?
Turn Ons
---
BIG DICKS
FAT ASSES
NICE SMILE
PRETTY FEET
THICK CALF MUSCLES
OUT DOORS FUN
CLEAN
IN-BETWEEN BOYS ( i LIKE A DUDE THAT KINDA FEM AND REAL AGGRESSIVE)
SPORTS
OPEN MINDED GUYS
OUT GOING PEOPLE
Turn Offs
---
DIRTY DUDES
FEMALES
BO
DOWN LOW DUDES
ERCKY ASS MOTHER FUCKERS THAT SEND TO MANY MESSAGES A DAY
STDS ( JUST REAL WITH YOUR SHIT )
Movies
---
RESIDENT EVIL
UNDERWORLD
Hobbies
---
JERKING OFF
, WATCHING MOVIES
PLAYING THE PIANO
VIDEO GAMES (PS3) HIT ME U FOR PSN
Music
---
R&B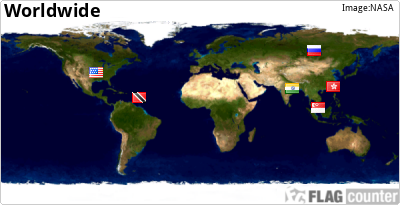 Books
---
Work & Living Environment
ExstasyPrince - Male , 23
Baltimore, Maryland, United States
Member for 1 year
Stats
Friends:
2241
Subscribers:
466
Viewed Videos:
194,840
Ratings:
172
Viewed Photos:
3,041
Mini Feeds