INBOX ME TO BE IN MY VIDEOS

---
PLEASE MESSEGE MY INBOX IF YOU WANT TO MAKE SOME VIDEOS HERE IN THE BAY AREA

ANY STR8/BI/GAY COUPLES WANNA MAKE A FEW VIDS TOGETHER
TWITTER: @TheBastianBeast

LEAVE A DETAILED DESCRIPTION OF THE KIND OF EXPERIENCE YOU WOULD LIKE FOR THE VIDEOS.
NO DRUGS/SCAT/BLOOD!

MY REQUEST ARE PLEASE HAVE GOOD HYGIENE BE HIV-& FREE OF STDS. IF YOU HAVE ANY STDS OR HIV INFORM ME FIRST TO MAKE ARRANGEMENTS.

IF YOU WANT MY ATTENTION PAY TRIBUTE
KEEP YOUR TONGUE PUSHED DEEP UP MY ASSHOLE SO I KNOW YOU"RE NOT AN UTTER WASTE OF MY TIME!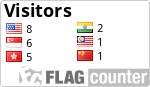 Turn Ons
---
FREAKS/GEEKS/JOCKS/
ASS CHEEKS SOFT/TONED/FIRM/WELL BUILT/EYE CATCHER ASS
BIG DICK BOTTOMS-I CAN MAKE THEM JIZZ HARD WHEN I FUCK THEM
EXHIBITIONISM
PUBLIC FUCKING
BEING WATCHED
GROUP FUCKING
ANYTIME I GET THE CHANCE TO BUST ENDLESS LOADS IN SOMEONE ASS OR MOUTH
I LOVE GIVING AWAY PROTEIN...PLEASE ASK ME IF YOU CAN SUCK ON MY FAT DICK...
IM HAPPY TO GIVE A HOT GUY SOME FREE PROTEIN
OBEDIENT SEX SLAVES/CASH GIVING WHORES/PIG BOTTOMS THAT DO WHAT I COMMAND THEM

Turn Offs
---
EVERYTHING ELSE

Hobbies
---
Music
---
Books
---
Erixxx_Swells - Group
BAY AREA
Member for 4 years
Sexual orientation: Bi-Sexual
Stats
Friends:
2430
Subscribers:
214
Viewed Videos:
272,989
Ratings:
269
Viewed Photos:
21,720