Michigan Guy
---
Hello mates! I live in Michigan I"m straight curious fraternity guy Pike, open minded.If you have any questions feel free to message me.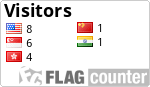 Turn Ons
---
Turn Offs
---
I. Loud

II. Rude

III. Ignorant

Over Weight People

People who use slag such as dog, yo and cut many words short in ghetto ways. I really hate that. Spell words how they should be and not the ignorant way you want to spell it or I won"t reply to your messages. Drama is another major turn off.
Hobbies
---
Hockey, Soccer, and Photography
Music
---
Rock, Indie, and Metal.
Books
---
Criminal Justice Books!
Entertainment, Sports and Hobbies
Dude140 - Male
Auburn Hills, Michigan, United States
Member for 1 year
Sexual orientation: Straight
Stats
Friends:
225
Subscribers:
17
Viewed Videos:
6,819
Ratings:
24
Viewed Photos:
975