SEND ME A MESSAGE AND SAY HELLO, KAMUSTA


---


* ABOUT ME *

Looking mostly for friends, casual sex and fuck buddies, in Washington DC area and the Philippines. Filipinos, I travel to the Philippines often and will be moving there. If your visiting Washington DC area love to meet you. If you would like my email address just ask.

I am masculine, mature, uninhibited, hygienic, practice safe sex, sexually versatile and I am HIV negative. My pictures are below. PLEASE DONT BE SHY!

NO PICTURES, NO FRIEND ADD!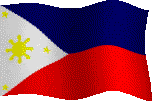 * GUYS WHO INTEREST ME *

Young sissy boys to twinks, dominant men, shemales, ladyboys, straight boys, bisexuals and guys of all races. Young smooth boys, some hairy guys, hung, twinks, lanky, skinny, athletic, uninhibited,very sexual guys, top or bottoms, from 18 to 39 years.

* NOTICE *

Before your taken " SERIOUSLY " I must see a face and body PICTURES. To many fakes on XTube. Sleazy, fake, indecisive people please stay away and don"t waste my time. I dont go into blind situations. If you have questions or like to meet send me a message.


Turn Ons
---

Passion for Asians, Filipinos, Latinos, Black, Indians, Arabs and any Dark Skin Guys. Vanilla to Wild Sex, Blow Jobs, Cuddling, Kissing, Sucking Dick, Anal Sex, Rimming, Voyeurism, Exhibitionism, Submission, Erotic Photography, Bondage, Fucking, Master/slave and Kinky Sex. Open to many other sexual things too.


Turn Offs
---

FAT, ugly, man boobs, older guys, bears, pigs, cubby, scammers, drama,, stocky, little dicks, fakes, unhygienic guys, cutting, pain, asphyxia, needles, mutilation, no profile picture, empty profile and anything illegal or to painful.


Movies
---

* WARNING *

Any institutions or individuals using this site or any of its associated sites for studies or projects! You DO NOT have permission to use any of my profile, pictures, or other material posted on this site(including discussion thread posts and blogs) in any form or forum both current and future. If you have or do, it will be considered a violation of my privacy and will be subject to legal ramifications.


Hobbies
---
Art, hiking, biking, photography, gardening, home repair, cooking, traveling and antiquing.
Music
---
Mostly pop, rock, techno and some foreign stuff.
Books
---
Read daily and a little of everything.
Entertainment, Sports and Hobbies
Work & Living Environment
DonaldJayMarr - Male
Washington DC, United States
Member for 6 months
Sexual orientation: Gay
Stats
Friends:
2251
Subscribers:
72
Viewed Videos:
99,724
Ratings:
65
Viewed Photos:
5,800
Mini Feeds