Aural and Oral Master...
---
Beat Wizard Groove Junkie and aficionado of all things BASS.
I like to see you move it...front AND back...
Overly Horny guy. Love a good cocksucker, hot guy with a firm willing ass
Varied Interests, insatiable mind, and always stiff cock.
Life is too short, sex is too good, why spend time missing out, when we can spend time enjoying!
High Sex Drive, and keen ear for deep bass.
Just loving the Xtube community back!
Now that I"m back to being active again, time to update and contribute regularly.
hit me up, lets see what happens!

Turn Ons
---
Lots...try me, you might do.
Redheads, European/Austrailian/Latino/Middle Eastern Men
Uncut
Hairy (within reason, well kept)
Smokers
Shaved/Skinned Heads
Masculine Men
Men from all across the globe.
Big dicks, skilled mouths, hot asses
Chatting with other horn balls from Xtube.
Meeting new horny guys and sharing some hot times.
Chatting on Yahoo or Skype.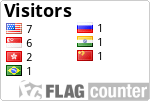 Turn Offs
---
sexual immaturity
intolerance
t-girls (sorry but if I want a women, I can get the real thing)

Movies
---
Treasure Island Media
MSR
Machofucker
Tristan Bull
NextDoorBuddies
and the list goes on and on.

Hobbies
---
making new music music for horny guys to get off to.

www.djnavee.com is where I post my latest sonic adventures.

If you"re looking for some damn good bating music...
give the Master Level Series a try, 3 CD length mixes made for that good edging session
or a great play session with your best fucktoy.

www.djnavee.com/category/master-level/

or feel free to check out any one of my FREE to download or stream other concept or live mixes
they are all free to download/podcast/rss/stream.

www.djnavee.com is the site
If you enjoy, feel free to share with friends
Music
---
My Own Mixes. silly!
With so many different styles, and so many moods,
I tend to make what gets my cock twitchin and my ass 2 wiggle.
Take a listen, subscribe even, let me know what you think.

www.djnavee.com

Books
---
Beatology:
The Book of Beats Vol 1 & 2
www.djnavee.com/2011/05/11/beatology-the-book-of-beats-volume-1/
www.djnavee.com/2012/05/04/may4bewithu/
www.djnavee.com/2012/03/28/olalamb

Entertainment, Sports and Hobbies
Work & Living Environment
DJNaveE - Male , 38
Chicago, Illinois, United States
Member for 7 years
Sexual orientation: Gay
Stats
Friends:
1339
Subscribers:
52
Viewed Videos:
68,805
Ratings:
171
Viewed Photos:
7,258