Bi Curious Gay Black male in Pok county, Florida
---
People watcher here. Just like to hang out with friends and have fun. Keep busy most of the time. Like to chat with people and learn more.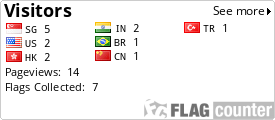 Turn Ons
---
Foreplay.....Mostly cock-sucking and getting face fucked. Sexy men and women.....I"m the one out of my friends that has the widest range. I can find just about all types sexy, but not be sexually attracted to them. I"m mostly attracted to guys that are older than me (40). But I like it when someone comes along and changes my mind. ;)
Turn Offs
---
(Sexual Turn Offs) Overly obese(thick and beefy is ok), never been a smegma lover, pushy guys (the ones that don"t know how to read body language that screams "FUK OFF")... OMG"Fukn A" and fem guys(I do have Drag friends)...........let you know more when we chat. We may even get to hang.
Movies
---
I try and keep my mind open........(guess I don"t have to say porn, since I"m on X-tube) LOL
Hobbies
---
Cars, Music, Movies, Gardening, Cooking, Hanging with cool people (my friends included) :) and meeting new and interesting people.
Music
---
Newspaper and some magazine articles
Bcgbm4u - Male
HainesCity,Polk County, Florida, United States
Member for 8 years
Sexual orientation: Gay
Stats
Friends:
281
Subscribers:
23
Viewed Videos:
6,704
Ratings:
55
Viewed Photos:
3,371
Mini Feeds