the hot thing
---
Hallo zusammen. Bin aus Deutschland, da aber auch viele andere Nationalitaeten hier unterwegs sind, folgt der Rest auf Englisch:



Hello everybody. Thx for visiting my page. I am from Germany and I am kind of new here. But only on the side making videos. I"m watching here nearly every day. So... I thought, damn, I could upload some videos!?



And yeah, there will be more videos!



Well I am 32yo, 1,92m, and my real "Fetish" is PIERCING! I am in genital body piercing since I am 15.



Here my actual Piercings:

* tongue (3mm, 10ga)

* both nipples (2,4mm, 12ga)

* PA (8mm, 0ga)

* Guiche (3mm, 10ga)



Piercings removed:

* I had at top 14 Hafada. After removing them, 1 year later, I put 9 in again. (You can see 8 in a video), and then removing every 2nd. And the left 5 I streched until 5mm (6ga). But because of wearing a chastity belt sometimes, I removed them again.

* my loved Ampallang. I had to remove it, because of too much wild flesh around the holes.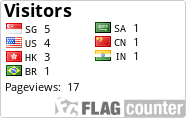 Free counters
Turn Ons
---
* Piercing



* playing with me till I cum on diffrent ways:

... estim

... wearing a chastity belt (Steelworxx Steelheart)

... sounding

... wearing Prince wand

... milking

... multiple orgasms because of ruined orgasms

... I am hetero, I am married, but I am definatly bi-sexual. I would love to blow a cock someday!

... I am trying some anal play (besides milking) and I must say: its ok! :-D



* my "dark side" because of BDSM:

... needles and clamps all over

... wearring a knob and bonds

... being helpless fixed spreadeagle. Tease and Denial for houres.

... being locked in a penis cage

... I love kink.com! It would be my biggest dream to be part of "Men In Pain" or "Devine Bitches"
Turn Offs
---
wearing a chastity belt for to many days! LOL

i think there are only 2 things which I never would do: anything whats about with urine and caviar... anything else? Lets try!
Hobbies
---
find me at skype under "azzendino"

schreib mich an bei skype unter "azzendino"
Entertainment, Sports and Hobbies
Work & Living Environment
Azzendino - Male
NRW, Germany
Member for 6 years
Sexual orientation: Bi-Sexual
Stats
Friends:
153
Subscribers:
80
Viewed Videos:
134,883
Ratings:
38
Viewed Photos:
6,500