Subgurl/pussyboy into dom trannielovers
---
I love XTube! Finally a place for porn lovers where I can show off without being deleted. Thanks to all who enjoy my vids and pics and post horny comments.
I"m a cosmopolitan sub into dominant translovers and other tgirls who are as kinky as me. My passion is one sided nudity: serving as a stripped sex slave, being fondled and so on...
Think the web is the best place to find my peepers and maybe even a mature dom lover to own and love me
By the way, I always sleep naked
Stripped I"m doing housework, serving in a club, dancing, private peepshow, being trained as a private fetish porn model for your needs
I love kissing, cuddling and giving and receiving massages, giving head and footjobs

Sexually I"m 100% bottom and can be sweet and a submissive and monogamous sex toy for the right lover
My big clit is working as the name says, it cums at least once a day (max so far 7 times) and gives me so much pleasure, but does not penetrate actively, never did. But it loves being touched, stretched and milked. I also can use strapons or other toys on you if you like it.
I"m not prude at all enjoying transgendered fetish and bdsm movies by myself, so you"re welcome to comment on my self made pics and movies
I"m also doing pics on demand for some fans, being a real slut for you. PM"s with special requests are ok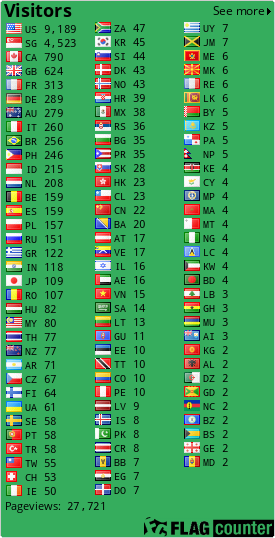 Views since Thursday, October 6, 2011
Turn Ons
---
Kinky fantasies, smooth feminine men, the combination of pretty feminine feet, smooth butt, balls and small to medium sized big clit, foreskin (I love to smoke cigars, but it"s not a must), meaty and salty soles to lick and toes to suck on, peep shows with fondling and even fucking the model (me), tender dominance, porn lovers, guys and tgirls wanking on my pics, being a collared and leashed pet, dirty talk naked with my dom voyeurs fantasies about getting my nipples stretched and pierced with rings inserted by a lover
Turn Offs
---
Prude persons, heterosex, one night stands, body hair, anything of an unhealthy nature, barebackers, willingly disease spreaders, brutality, chastity, castration, post-ops, femdom, scat (=eating feces), blood, bad hygiene, stupidity as the root of all evil like religious fanatism, racism, fashism, homophobia and hate


Movies
---
Transporn, Star Trek, sci-fi
Hobbies
---
Transerotica, geography, archeology, ancient history (especially all about the first human civilization: Sumer, the unsolved enigma of Dilmun (my guess is it has been in the Gujarat region), the Piri Reis map from 1513 depicting Antarctica, stamp collecting (whole world, my favs are Latin America and Africa), I love cats not dogs
Music
---
Progressive and hard rock, heavy metal, new wave, electronic music
From ac/dc to zz top
Yes (fav: Yessongs), Hawkwind (all albums and vids!), Genesis, Black Sabbath, Ozzy, Judas Priest, Rob Halford, Alice Cooper, Kraftwerk, J.M. Jarre, Depeche Mode, Tubes, Stranglers, Ultravox, Visage, Gary Numan, Cure (A Forest), Amon Duul II (Wolf City), Fisher Z, Lenny Kravitz (he"s so sexy!), Prince (Purple Rain)...
Actually: Pink, Coldplay, Katy Perry, Lady Gaga
Re discovering the opus of CAN, gorgeous: 1978 Inner Space/Out Of Reach: "Safe"

Books
---
erotic drawings, encyclopedias, fact books, history
Entertainment, Sports and Hobbies
Work & Living Environment
AnalisaTransbunny - TS/TG/TV
Utopia, NRW, Germany
Member for 3 years
Sexual orientation: Gay
Stats
Friends:
486
Subscribers:
55
Viewed Videos:
47,201
Ratings:
90
Viewed Photos:
19,230