I CANT WAIT TO MEET YOU ALL ON CAM hit me up plz
---
I bette update my profile info, havnt done that for years!!!

Its rather simple!!! Im an sex addict, looking at porn every day, and I love to masturbate and play on cam, with both men and women.



To me age isnt an issue (as long as age is legal, I DESPISe stuff like that)

skype: ABSOLUTMAILBOX

ADD me please



give me some surgestions, I need to make new photos



SEE YOU ON CAM!!!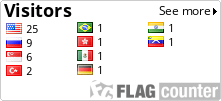 Turn Ons
---
all kind of sex, lately i have had many women on cam, my god arent they wonderfull. And Iïve had many big black cocks asswell....................MMMMMMMM cum and get me
Turn Offs
---
If you say you will............................you will, otherwise its a turn off
Hobbies
---
caming.......................cum and get me
Work & Living Environment
ABSOLUTMAILBOX - Male
Member for 7 years
Sexual orientation: Bi-Curious
Stats
Friends:
3161
Subscribers:
57
Viewed Videos:
842
Ratings:
157
Viewed Photos:
17,813