just here for some fun!
---
Hey I am just an easy going guy exploring some options right now. i enjoy comments on what kind of video to make next. let me know i will do my best!
Turn Ons
---
younger guys, not into old people, thin, slightly muscular, twinks, not hairy nice feet
Turn Offs
---
fat old creepers to much hair
Movies
---
tons of movies! action horror comedy
Hobbies
---
hanging out with my friends, watching tv drinking beer.
Books
---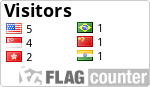 Free counters
Entertainment, Sports and Hobbies
Work & Living Environment
300this - Male , 30
Member for 7 years
Sexual orientation: Gay
Stats
Friends:
548
Subscribers:
55
Viewed Videos:
15,053
Ratings:
101
Viewed Photos:
2,674